Here's how to get started with your permit application for our state-of-the-art, synthetic turf fields.
Season Users
Organizations can apply for field use during open application permit windows each season. Field allocation will be according to the published criteria. After each window closes, organizations may apply for remaining field time during that season on a first-come-first-served basis. Requests must be made at least 14 days in advance using the Book a Field form. 
Please check our Season Dates page for permit windows and season dates.
One-Time Users
For those looking to reserve a field for a one time use, please use the Book a Field form. Requests must be made at least 14 days in advance.
Fee Waivers
Fee Waivers are intended for events that create public benefit and are hosted by organizations or individuals that would be unduly impacted by payment of the typical fee for renting space at The Fields at RFK Campus.
In determining whether to issue a Fee Waiver, the following factors will be considered: public benefit and accessibility, financial hardship, and program demand (whether the activity is free and open to the public). The applicant affirms that they understand that the decision on their request is at the decision of management and may be denied or granted in part or in whole.
To apply for a fee waiver, submit your permit application and this fee waiver request.
Reservation Calendar
Plan ahead. View the reservation calendar.
Fee Schedule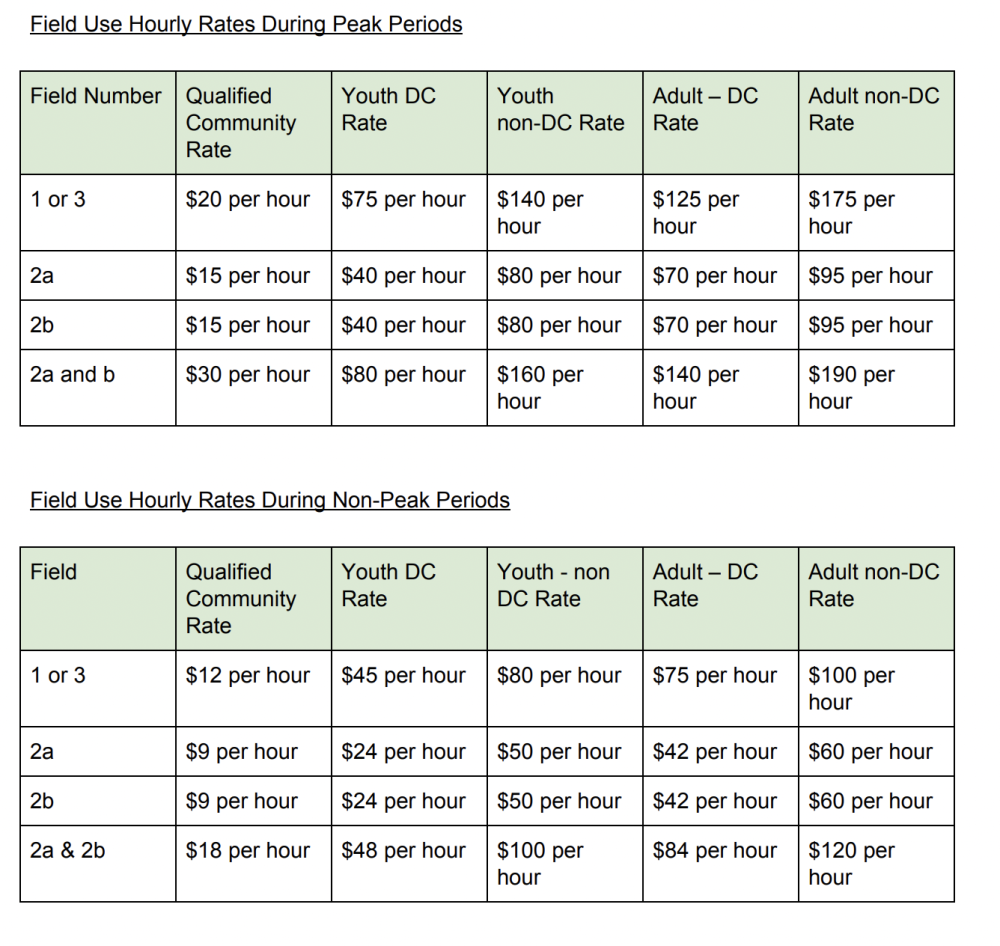 Sports Permitting Policy
Please see the Sports Permitting Policy for additional details and requirements.
Technical Map
Download technical map showing dimensions and striping for all three fields.