We aim to transform the RFK Stadium Campus by converting acres of asphalt into a new gateway to the city, featuring numerous community-focussed sports, recreation and cultural amenities.
As one of the first redevelopment elements, The Fields at RFK campus officially opened for community use on Saturday, June 8th, 2019. With the vision to restore the Campus as a dynamic entertainment and sports destination for residents and visitors to enjoy, The Fields at RFK Campus marks the first completed phase of the campus redevelopment project. The completion of this phase signifies more community open space and a dynamic recreational destination.
Our plan will improve accessibility to the site for the surrounding neighborhoods and integrate the natural beauty of the historic Anacostia River. The redevelopment plan prioritizes immediate upgrades, which can be designed and built over the next two to five years. These elements remain consistent with the long-term vision and goals for creating a more holistic and vibrant sports and recreation destination within the District.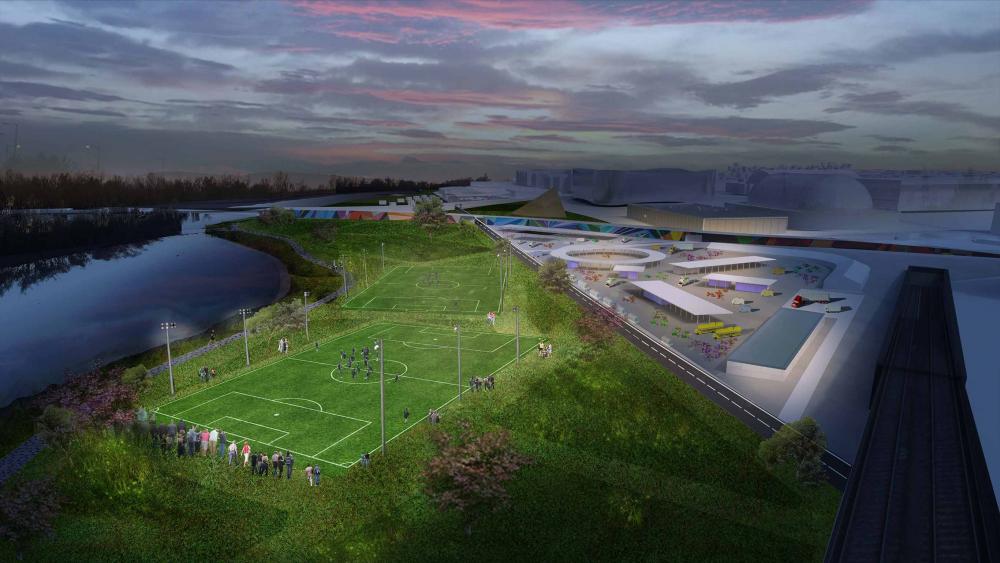 Additional elements of the plan include:
Market Hall to feature fresh, locally sourced, and specialty foods and products.
Sports & Recreation Complex that will house a variety of activities for youth, amateur athletes, and families.
Pedestrian Bridges to provide accessibility to Kingman and Heritage Islands and improve pedestrian flow and access.
RFK Democracy Center to educate visitors about RFK's legacy.
Looking ahead, following the demolition of RFK Stadium, we envision three potential "anchor facility" scenarios: a 20,000-seat arena, a National Football League stadium, or an open-air, multi-purpose space.