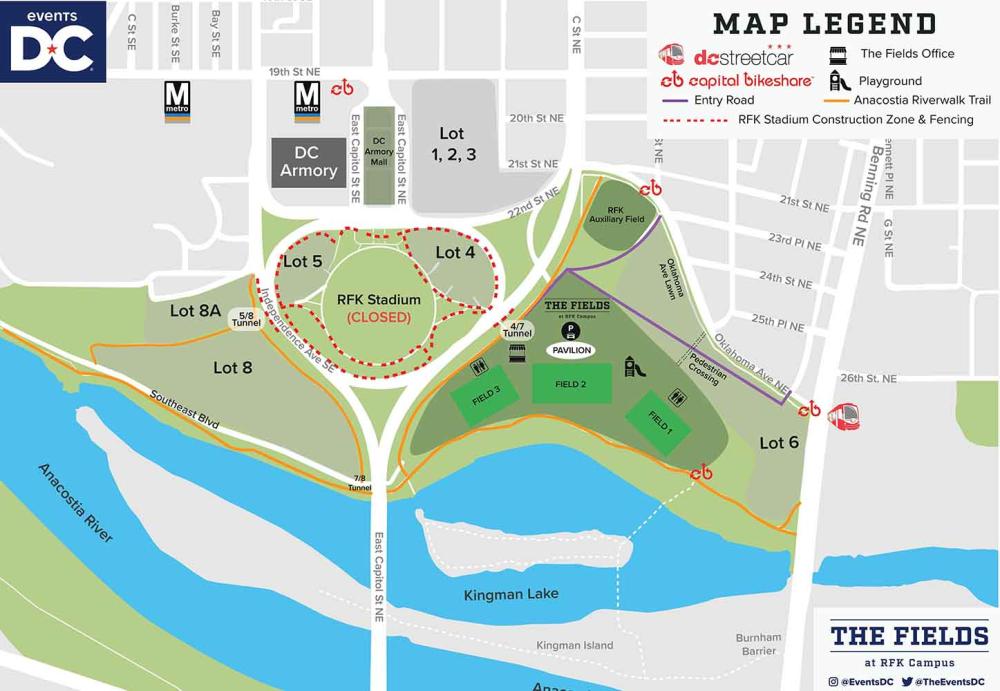 As the demolition process begins at RFK Memorial Stadium, Events DC is mindful of the impact it makes on our neighborhoods and surrounding communities. With this in mind, please see the following information about ongoing closures on the RFK Campus.
Starting Tuesday, July 19, 2022, additional fencing was installed around Lot 4, which restricts public access to pedestrian pathways inside of the RFK Stadium's ring road and will remain closed for the duration of the demolition project. The tunnels between Lots 5 and 8 and Lots 4 and 7 will also be closed. The fencing is installed to provide a a safe and secure perimeter around the construction site.
Access to the Robert F. Kennedy Memorial and Gideon's Garden will remain open. The Anacostia Riverwalk Trail will not be impacted by the fencing. Access may still be gained from Independence Avenue, as well as 21st Street and Oklahoma Avenue entrances. 
If you have questions about the stadium demolition project, please contact us.