You Know Washington, Now Experience DC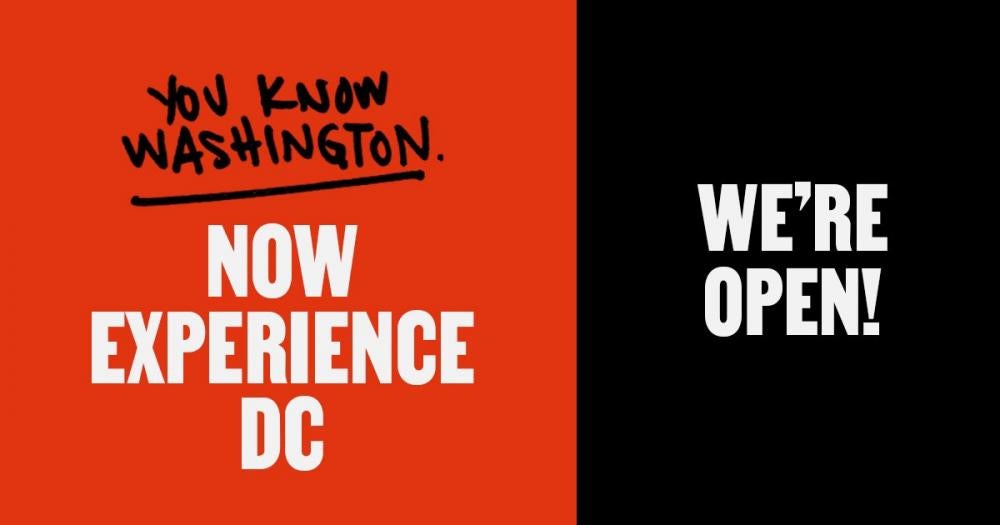 DC reached a major milestone on Friday, June 11 in the city's recovery and reopening efforts when Mayor Bowser removed all capacity restrictions for venues around the city - including our own. DC residents can sense a return to normalcy as our favorite restaurants, sporting events entertainment venues fully reopen. We celebrated this accomplishment with Mayor Bowser, on Wednesday June 23, at a rally where we unveiled, Experience DC, our $2.5 million multi-channel advertising tourism recovery campaign alongside Destination DC. The recovery campaign will leverage pent-up demand for travel and showcase DC as a world-class city that is ready to host visitors near and far.
As the city's premier host of conventions, entertainment, sporting and cultural events, we are confident that our tourism and hospitality industries will come back stronger than ever. The Events DC team is ready and excited to welcome everyone back – safely. Each of our venues implemented comprehensive health and safety plans including thermal scanner systems, improved indoor air quality and enhanced sanitation tools and protocols. 
Destination DC
Destination DC serves as the lead organization to successfully manage and market Washington, DC as a premier global convention, tourism and special events destination, with a special emphasis on the arts, cultural and historical communities.
Office of Mayor Muriel Bowser
DC is open and Mayor Bowser is working diligently to get the word out to visitors near and far.